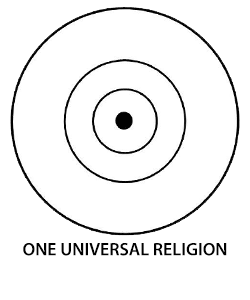 1.(a).LOGOS World-Wide Office:-
This is the chief and central office of LOGOS World-Wide and it is at the LOGOS International Office Head-quarters as follows:-
LOGOS Continental
LOGOS Regional
LOGOS National
(b)Services: a. LOGOS Discussion Groups b. Spiritual Science Services c. Satsang classes d. Seminars e. Books f. IBbala—The LOGOS Cosmic Holy Book of God. Ii. g. Many other books h. DVDs h. Others I. Discourses General members j. Discourses Student Members k. Correspondence studies

(c) Orders: There was also to be established the four orders of LOGOS as the
Rollers or Wheels of LOGOS as follows:-
a. Missionary order b. Art and Culture order c. Schools or teaching order and d. Charity order.

(d) LOGOS Commercial International
Established also, within the Charity order, is the LOGOS Commercial International to serve as a commercial or business undertaking department of LOGOS.
Database LOGOS HQ: For all members to be established within the worldwide office.

(e) Information: Festivals, News, Activities and Events.
(i) IBBbala

I BBbala—the LOGOS Cosmic Holy Book of God for soul is the Story of the Cosmic OGO—God—Leza the only One Universal Soul.
The Story of God—the One Universal Soul, is the story also, of soul, each and every individual soul or human entity.
The past of soul is the history of the individual human entity, and is interwoven with the Story of God—the One Universal Soul.
The future of soul—the individual human entity is entwined with the self and eternal nature of God and it is in the Now, for Now is indeed, the future of man and is founded and based upon both the Past and Present of God namely, the Now-ness of God which is none but the cosmic Immortality, Infinity and Eternity of God—Leza.
The One Universal Religion of God for soul is really the cosmic Order of IBbala Malende, otherwise, the Ocean of Love and Mercy Order is really the Family Tree of the cosmic Root Race of soul inclusive of man.
Know that by the Royal Highway of the cosmic River of God—the One Universal Religion mortal man's due cosmic destination is assured true, ultimate Realization of God, as pure soul.
Soul has the ability and capacity through God consciousness, the One Universal Soul, to attain its due and envied status of Universal Co-worker of God be it that of :-
a. Spiritual Teacher b. Lord c. Arch Angel